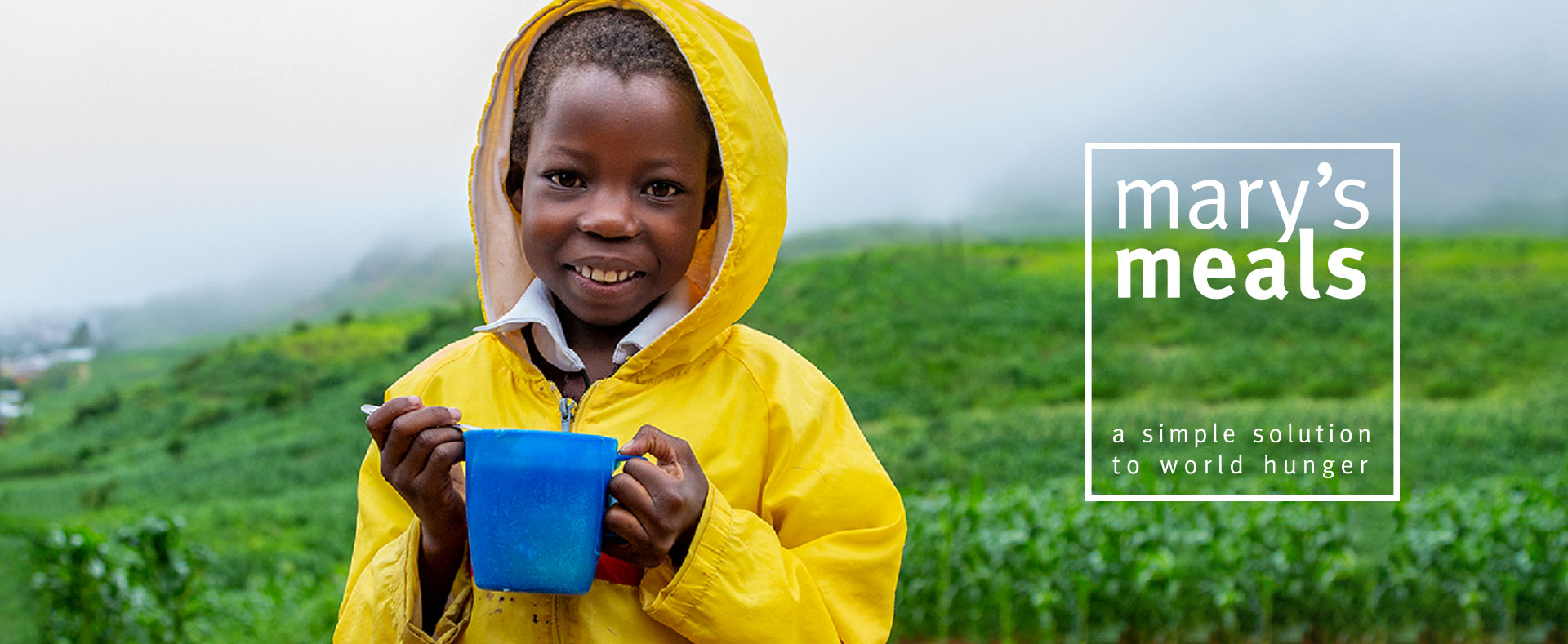 Mary's Meals At St Mary's!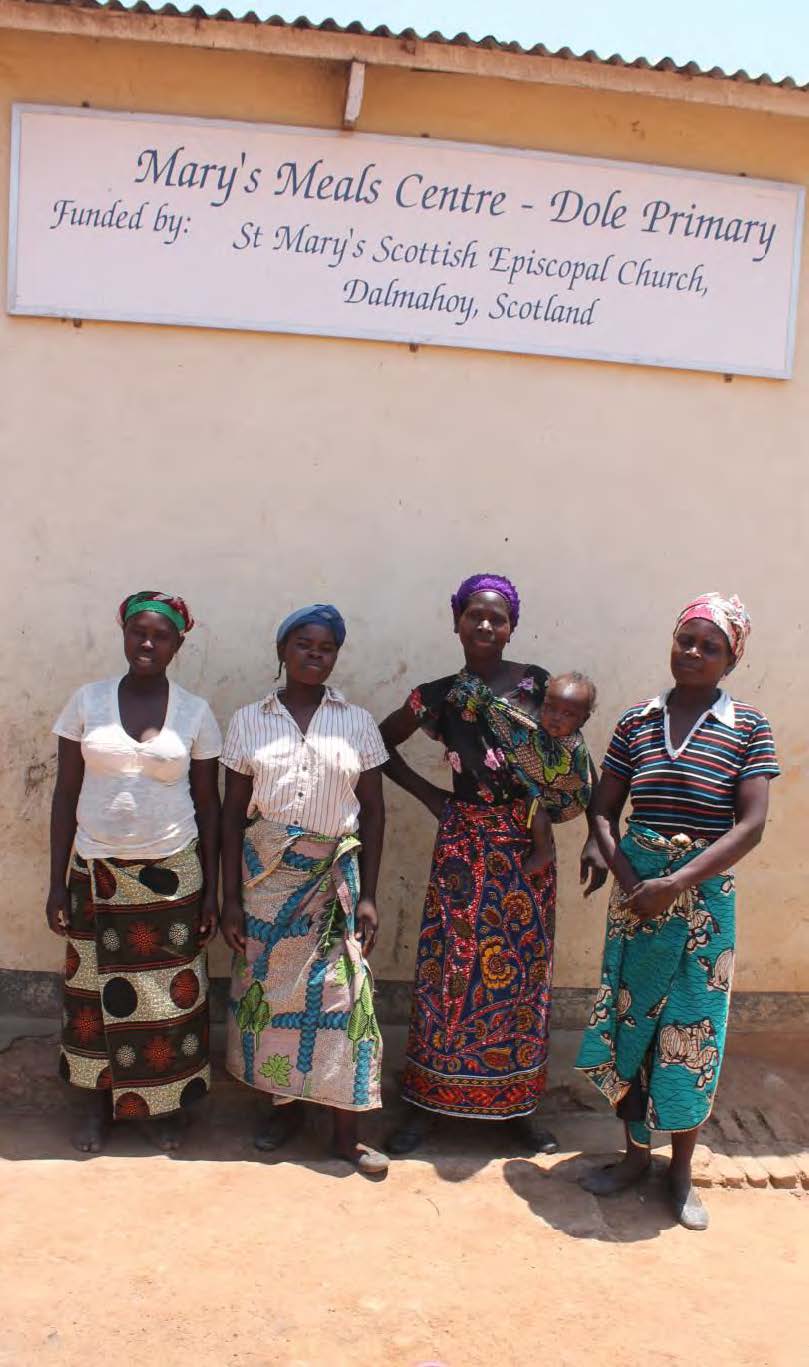 To read the full 24 page Dec. 2015 report on Dole Primary School please Click Here.
It contains many more photos and further details about St Mary's Church involvement.
When Magnus MacFarlane Barrow arranged for 200 children to receive a meal at school in Malawi in 2002, nobody could have imagined that by 2021 more than 2,058,099 million children would receive Mary's Meals in their schools in 19 countries.  St Mary's has supported Mary's Meals since 2007, when the congregation donated enough money to provide a kitchen at Dole Primary School in central Malawi, near the border with Zambia.  That year there were less than 600 children at Dole Primary.  By 2015 there were 1292 children, 647 boys and 645 girls taught by 22 teachers. Numbers have remained at about that level since then.  There are around 60 children per teacher, but there are almost certainly many more children in standard 1 to 3.  More learners will carry on through school now that they know that they will get food every day, they are off sick less often and more will pass exams and be able to get scholarships to secondary school.  
St Mary's continues to support the feeding programme at Dole Primary.  Although it only costs £16.90 to feed with a mug of Likuni Phala porridge every day for a year at school, costs mount up and we can only fund a proportion of the cost of feeding the children each year.  Contributions from other donors make sure that none of the children at the school will have to go to school hungry. Feeding continued throughout the COVID pandemic.  All the schools closed until mid 2021, but, during the closure, food was collected by parents and the children were fed at home.
Maurine Mijone is 12 years old and in Standard 4.  She really appreciates the food she gets at school.  She says, "The porridge is good and it helps me get the energy so that I can attend classes every day and I love it.   I do not take breakfast in the morning because my parents are poor.  When I return home from school I eat a little nsima [Malawian staple food] because my stomach is already full with the porridge which I have taken at school.  I would like to thank Mary's Meals for the food they are providing to us here at school.  I would like to be a nurse when I finish my education."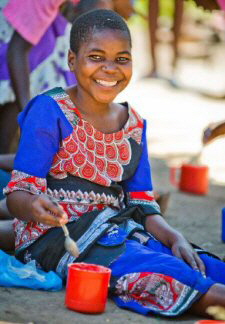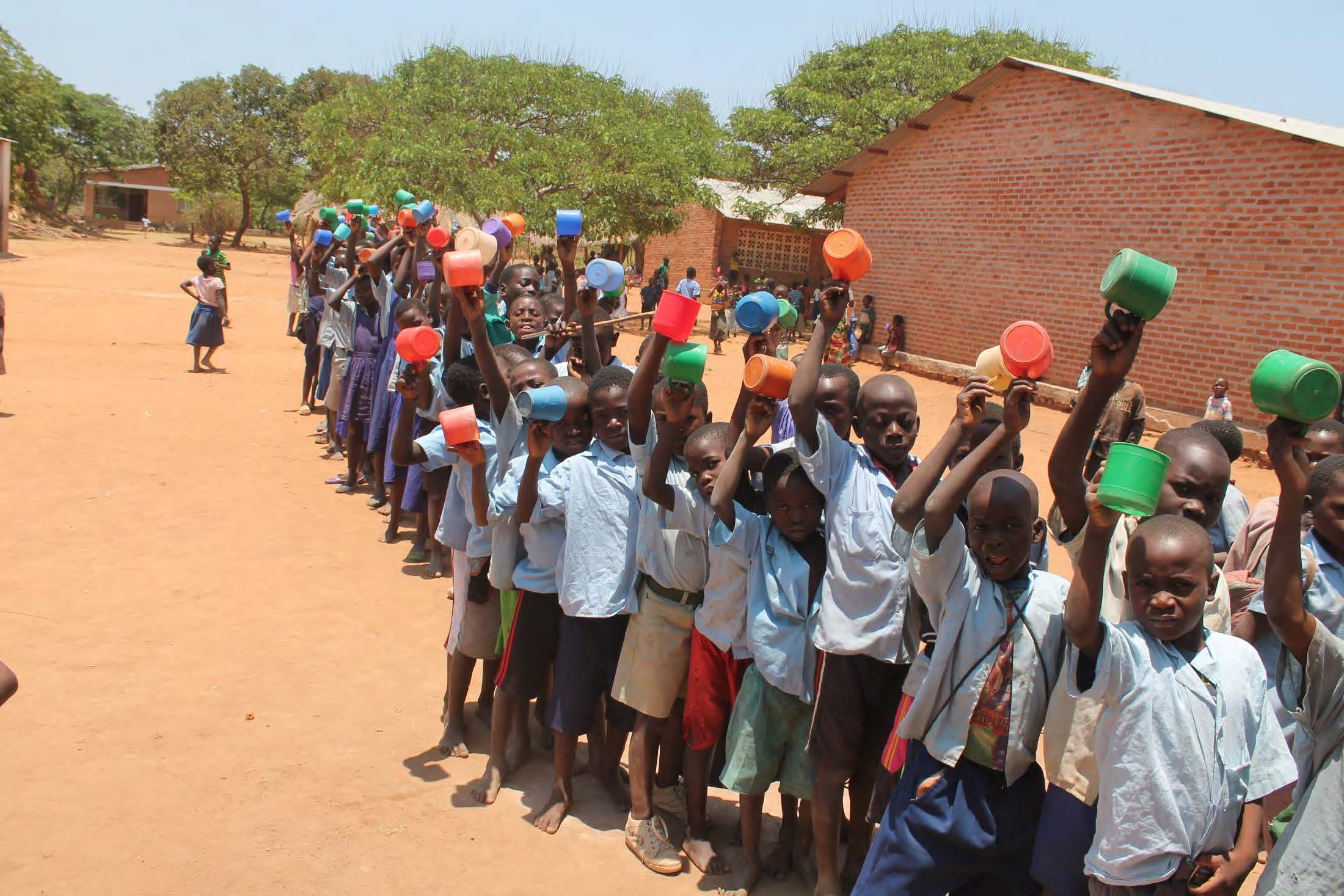 Tanazio Fanuel is 10 and in Standard 2.  He says, "I eat porridge because I love it and it is nice.  It gives me the energy to work hard in class and fills my stomach.  When I have eaten porridge I become healthy and energetic.  It is good and it helps me to stay in school for longer.  I do not have breakfast in the morning because my parents do not have enough food to take us through the year.  I eat very little nsima at home.  Most children depend on the porridge we receive here at school.  I would like to be a builder when I leave school."
Alice Banda is a mother and volunteer cook.   There are 68,000 volunteers like her in Malawi.  She says, "Most children are encouraged to attend school because of the porridge and they do not bother us for more food when they return home from school.  They are now active both in class as well as outside.  They come to school without having breakfast as we do not have enough food in our homes because of the poor rainfall this year.  We know very well that because of the porridge many children are getting good results from their examinations.   We also see our children getting desperate to come to school because of the porridge which they receive here and it gives them a lot of hope for the future."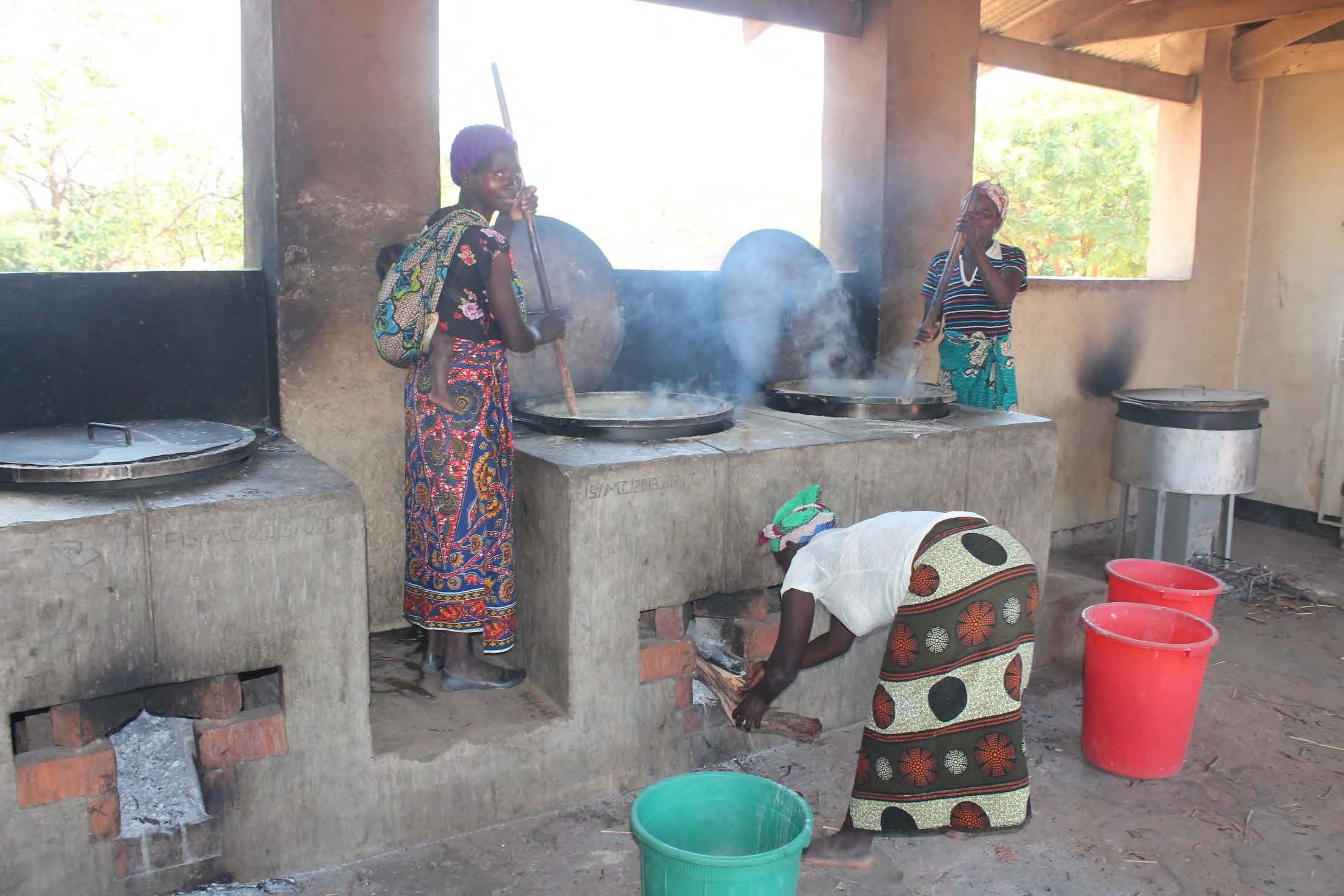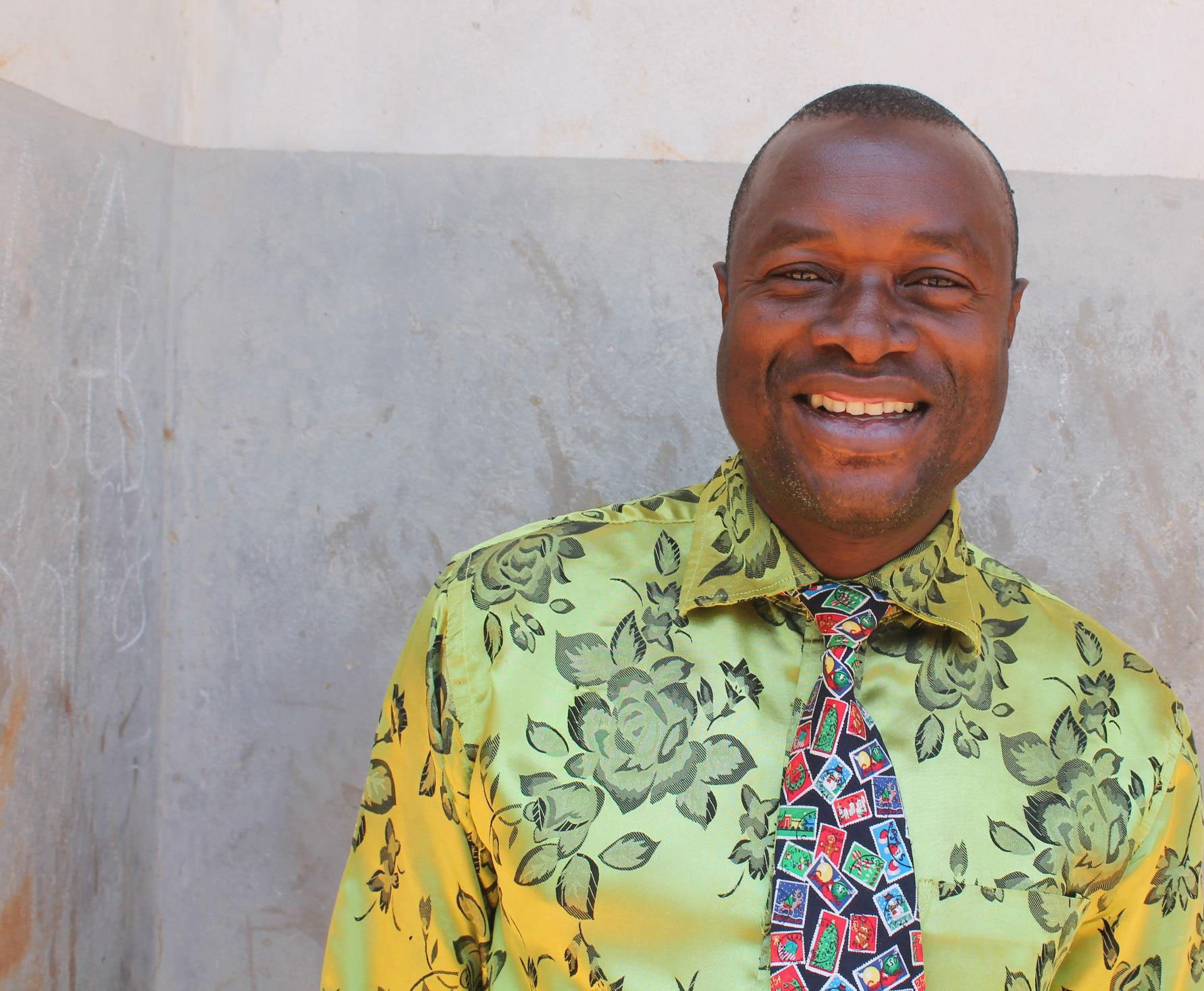 The Head Teacher, Alexius Kutchemba confirms that enrolment has increased because of the porridge, there is low absenteeism and reduced hunger among the learners, and the children now look healthy and strong.    Pass rates in the end of year exams have improved, so more children now move on to the next class, and parents are actively sending their children to school because of the porridge.  He says, "I would like to thank Mary's Meals and the sponsors for the great support and their commitment for the food supplies and I ask God to bless the organisation and pledge for continues support."
As well as contributing to school feeding, St Mary's congregation was generous in the support for the Backpack Project.  A backpack with basic educational materials, clothes, wash things and a ball and spoon to eat Mary's Meals with is probably the first present many of these children have ever received.  Magnus describes them as "little gifts of love" and there is great excitement on the day when the backpacks come.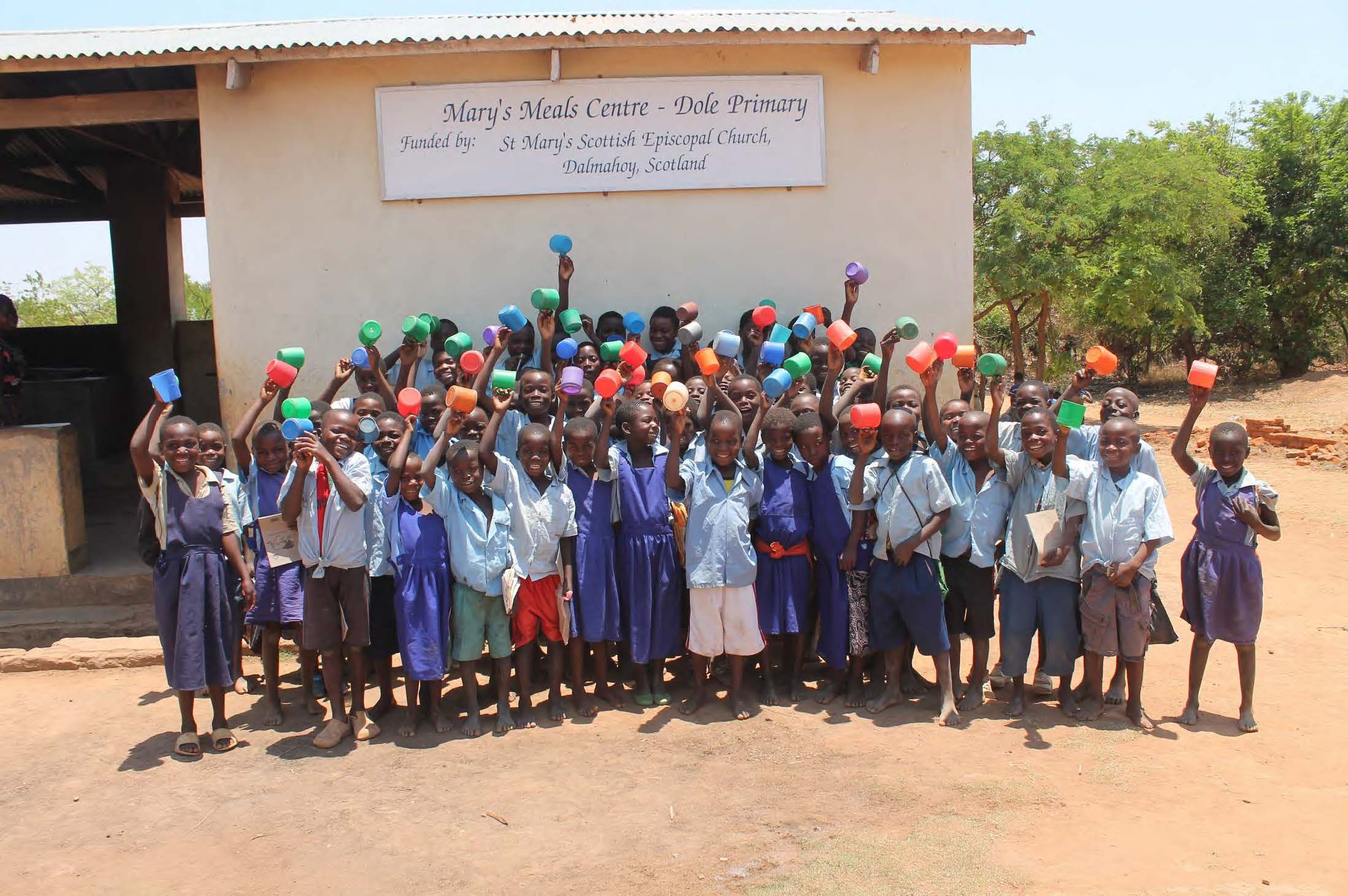 Founder of Mary's Meals – a Hero of the Year (CNN)
Magnus MacFarlane-Barrow OBE, the founder of Mary's Meals, was named a 'Hero of the Year' by the international television station CNN. He was chosen to be a 'CNN Hero' and in 2010 made the top ten of the award scheme that recognises "ordinary people having an extraordinary impact". Click here for further information.
St. Mary's Church Dalmahoy